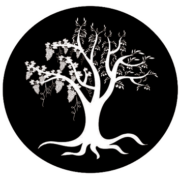 A story where comfort meets luxury​
Oinoelia is a small business with luxury rooms in Thassos. The initial scope of the business was to have a digital existence with an external feature of booking and also internal features which included presentation interaction and amentities.
In simple terms, they wanted a website in order to manage reservations and be open to potential clients.
If we consider an identity of the business combined with a pre-designed logo we had in our hands, a possible persona from potential client would be Mary, who is 45, married with John, with a well paid job, who are interested in traveling to non-conformative places. By nonconformative, I mean not the usual touristic scope, with parties and all night fun but something more relaxed, quiet and quality-centric. With those noticed, I had a vision of a design that could reflect all the luxury of the rooms combined with top notch amenities.
My client was clear from the beginning and he wanted something small and straightforward so I thought about telling a story would give an outline of the rooms and also have a very good approach on the most important meal of the day which is also an asset to these luxury rooms which is called "kalimera". Calimera was a small package of breakfast that actually draw my attention a lot and wanted to have it on the first page rather than having any other amenities since the photos could give all the possible information and view of the room.
We actually thought a very straightforward approach that would make the user to have a quick look of the of the rooms and the breakfast which